Join me now for a little recap of my crazy life on the road I like to call, "Why Runks, Why."
-Recap of the first 3 camps of summer with: Â Travis Avenue Baptist, Fort Worth Texas at Windemere Baptist camp, Lake of the Ozarks, Missouri; Â  Camp Awesome at Camp Copass in Denton, Texas; Â and All-Star Week with Prestonwood Baptist Church, Plano Texas at Carolina Creek Christian Camp near Huntsville, Texas.
-Ridiculous 6 am flights on both ends of my first camp – not good for a night owl like me!
-2 weeks in a row with one of my favorite worship bands to work with, Branch.
-Talking with and ministering to several hurting students with a stories similar to mine.
-CrazyAmerican Idol knock-off late night with the most amazing Thriller dance routine ever! – Travis Idol.
-Water skiing for the first time in forever and sorta learning to wake board.
-Issuing an tube challenge to a boat driver and losing miserably!
-Quick 18 hour turnaround at home – doing laundry & putting it right back in the bag and sleeping a little.
-Running into one of my favorite seminary professors, Dr. Roy Fish, at the airport in Dallas.
-Camp Awesome absolutely living up to its name!
-3 of the CRAZIEST youth ministers I've ever met in my life all at Camp Awesome.
-Most intense session with a hurting teen I have ever had but it was productive & God was all over it.
-A ton of students getting saved the first night of All-Star Week!
-The most out of control, fun, and crazy painful game of water polo ever!
-Students meditating on specific scriptures during response time = powerful move of God!
-Students saved every week!
-Watching 15 students get baptized the last day of All-Star Week!
-And last but not least, a video of teenagers worshipping on the last night of All-Star Week.
I'll never get used to this!!!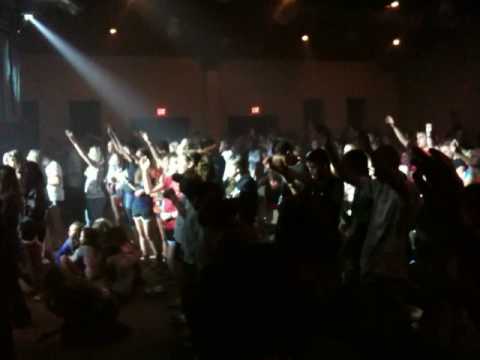 God Bless Y'all – Runks
Why Why Runks, Why???